Young Professionals Network
Who is YPN?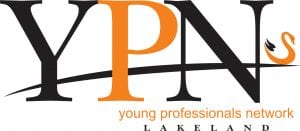 The Lakeland  REALTORS® Young Professionals Network (YPN) is a growing group of career-minded real estate professionals who want to stay abreast of the latest tools, resources and networking opportunities available to them as REALTORS®.
Our YPN is run by a committee of established young REALTORS® who are committed to becoming a resource for all things "young" and exciting in Lakeland and beyond! Get involved today to participate in Networking, Volunteering, Social & Educational events!
Lakeland REALTORS® began it's YPN Committee in 2013, and it is growing with over 30 members! Membership dues to join YPN are only $25.00 annually. 
Why join YPN?
Expansive referral network
Keep up to date with the latest real estate trends
Build strong business relationships and friendships
Attend REALTOR® conferences and pursue leadership roles with local, state, and national associations
Take an active role in policy discussions and advocacy issues; be informed about the latest industry news and trends
Network and learn from one another by attending other young professional events and participating in online communication
Become exceptional members of the community by setting a high level of REALTOR® professionalism and volunteering for causes YPN members feel passionate about.
Provide young REALTORS® with the tools and encouragement needed to become involved in their real estate community that they may have not been exposed to at this point in their career
THANK YOU to our 2020 YPN Sponsors: 
Find us on FACEBOOK and follow YPN National 
How Do I Join YPN?
Contact us at (863) 687-6111