How to Join/New Member Info
Join Lakeland REALTORS®
How do I become a REALTOR® Member?
Joining Lakeland REALTORS® as a REALTOR® member is easy!
1) Click the button to the right or contact us at (863) 687-6111 to make an appointment with our Membership Director. Please bring your Photo ID and method of payment with you to the appointment. Appointments take approximately 30-45 minutes and we do not allow walk -in's.
2) REALTORS® must complete two New Member Training Requirements, Code of Ethics (taken within 60 days) and New Member Orientation (taken within 60 days) of applying for membership. Stellar MLS also has mandatory training that must be taken within 60 days. Your Lakeland REALTORS® REALTOR® member status includes membership with FLORIDA REALTORS® and the NATIONAL ASSOCIATION OF REALTORS®.
3) Once your application and payment have been processed, you'll be granted provisional membership status. Provisional members are considered as REALTOR® members and are subject to all of the same privileges and obligations of membership. You'll also receive a welcome email with your NRDS (National REALTORS® Database System) number along with other important information. After you successfully complete your Code of Ethics Training and attend a New Member Orientation, you will be sworn in as a new REALTOR® Member!
How do I become a Preferred Business Partner?
Preferred Business Partner Membership with Lakeland REALTORS® is an easy process and an inexpensive way to promote your business as it relates to real estate and our community. Membership is obtained by submitting a completed APPLICATION the appropriate annual dues (prorated). You may email the application to our Membership Director or mail your application and payment to the Lakeland REALTORS® office at: 619 E. Orange Street., Lakeland, FL 33801.
Questions?
Contact Membership Director, Suzanne Fry at (863) 687-6111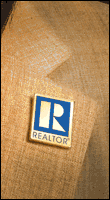 Membership Types
REALTOR®: A licensed Sales Associate/Broker Associate wishing to join Lakeland REALTORS® must submit a completed new member application along with a copy of their license and full payment of all applicable fees. All real estate licensees are not the same. Only real estate licensees who are members of the NATIONAL ASSOCIATION OF REALTORS® are properly called REALTORS®. They proudly display the REALTOR "®" logo on the business card or other marketing and sales literature. REALTORS® are committed to treat all parties in a transaction honestly. REALTORS® subscribe to a strict Code of Ethics and are expected to maintain a higher level of knowledge when it comes to the process of buying and selling real estate. An independent survey reports that 84% of home buyers would use the same REALTOR® again.
Secondary Members: A sales associate may join any local REALTOR® Association they choose as long as their managing broker is a member of that association as a "secondary member".
Preferred Business Partner: Non-licensed individual (mortgage company, bank, attorney, home inspector etc.)
Questions?
Contact Membership Director, Suzanne Fry at (863) 687-6111