SUPRA eKey & iBox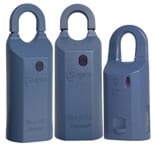 The SUPRA System consists of the Supra ekey App, and the Supra electronic iBox BTLE. The Supra eKey is available to REALTORS® (And Preferred Business Partners who hold a Professional License & is pertinent to a real estate transaction) and is leased quarterly. Electronic Supra iBoxes are available for lease through Lakeland REALTORS® at anytime to Members. Prices are prorated monthly, and billing is sent annually in October per box. Currently, you may lease an unlimited number of boxes.
Lakeland REALTORS® does not carry or recommend combination lockboxes for safety reasons.

How much does it cost?
eKey – $75.00 quarterly plus $75.00 one time activation fee
The Supra ekey app is a mobile application for smartphones (Apple iOS & Android operating systems) which allows entry into all electronic Supra boxes. To download, visit the App Store or Google Play from your smartphone and search for "Supra eKey"
iBox – $20.00 each box annually (prorated)
The Supra iBox is the original Supra infared keybox allowing REALTORS® to safely store keys and keep records of who enters their listings. Each time an iBox is opened both the key and box record the date, time and identity of the keyholder.
When are SUPRA Bills emailed to members & How Do I Pay?
January 1st, April 1st, July 1st, October 1st. You may pay online anytime or stop in the Lakeland REALTORS® office.
How do I sign up for SUPRA?
No appointment is needed, you may stop by Lakeland REALTORS® to lease a key at any time during our normal business hours. Please allow 20 minutes to get setup. You will only be able to access Lakeland listings same day. Access to listings outside of Lakeland will usually be granted within 48 hours.
Lakeland REALTOR® Members: How do I access iBoxes in other areas?
Please contact us at (863) 687-6111 to confirm your access for areas outside of Lakeland.
Out of area REALTORS®: How do I show a property in Lakeland?
If you are a Stellar MLS participant trying to access Supra iBoxes to show a property in Lakeland, please have your Association fax to (863) 688-8253 or email us their completed Co-Op Request Form. Please allow 24-48 hours for processing.

If you are NOT a Stellar MLS Participant and would like to request access to Lakeland, there is a $25.00 fee and you must call our office at (863) 687-6111 to complete the payment. Please allow 24-48 hours for processing.

To confirm access has been granted, contact SUPRA at 877-699-6787
Questions?
How do I use my eKey?
How do I use my iBox?
How do I manage my listings using SupraWEB?
SUPRA Training
How do I Contact SUPRA
Technical Support: (877) 699-6787
Click here to email Supra Support

IMPORTANT… there is NO SHARING of Supra eKeys and there is a $5000 fine if you are found in violation.