Community Outreach Day with the Dream Center
Lakeland REALTORS® is celebrating its 100th year! As we celebrate a rich history of service to our members, we also celebrate the work we do to make a difference in our communities. Through countless acts of service, REALTORS® are making an impact on the lives of our neighbors, our communities, and our world.
As we celebrate our Centennial, we invite you to participate in our 100 Acts of Service. Through your own volunteer endeavors and through the events organized by our association, let's continue to make a difference.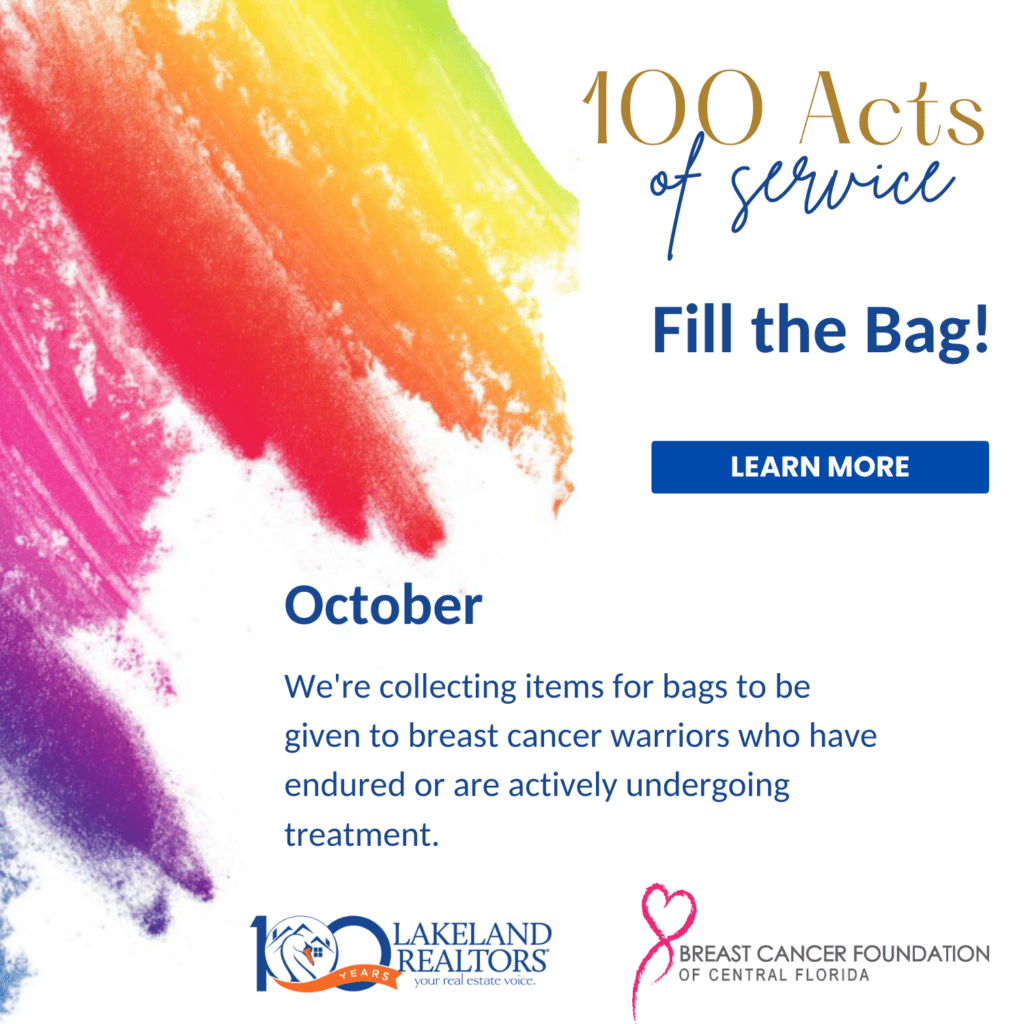 Community Outreach Day with the Breast Cancer Foundation of Central Florida
Join us for our next community outreach project! On October 12, Lakeland REALTORS® will be working with the Breast Cancer Foundation of Central Florida. We will stuff bags to distribute to current breast cancer warriors, survivors, and their families throughout the year.
On October 12th, Lakeland REALTOR® members will be stuffing bags with useful items as well as comfort items such as crossword puzzle books, socks, hand sanitizer, coloring books & crayons, cough drops, etc., and presenting to the Foundation. We are graciously requesting donations by October 1st to purchase the remaining items. You can make a donation via a secure site HERE.
October 12: 10:30am-1pm