Community Outreach Day with Gospel, Inc.
Lakeland REALTORS® is celebrating its 100th year! As we celebrate a rich history of service to our members, we also celebrate the work we do to make a difference in our communities. Through countless acts of service, REALTORS® are making an impact on the lives of our neighbors, our communities, and our world.
As we celebrate our Centennial, we invite you to participate in our 100 Acts of Service. Through your own volunteer endeavors and through the events organized by our association, let's continue to make a difference.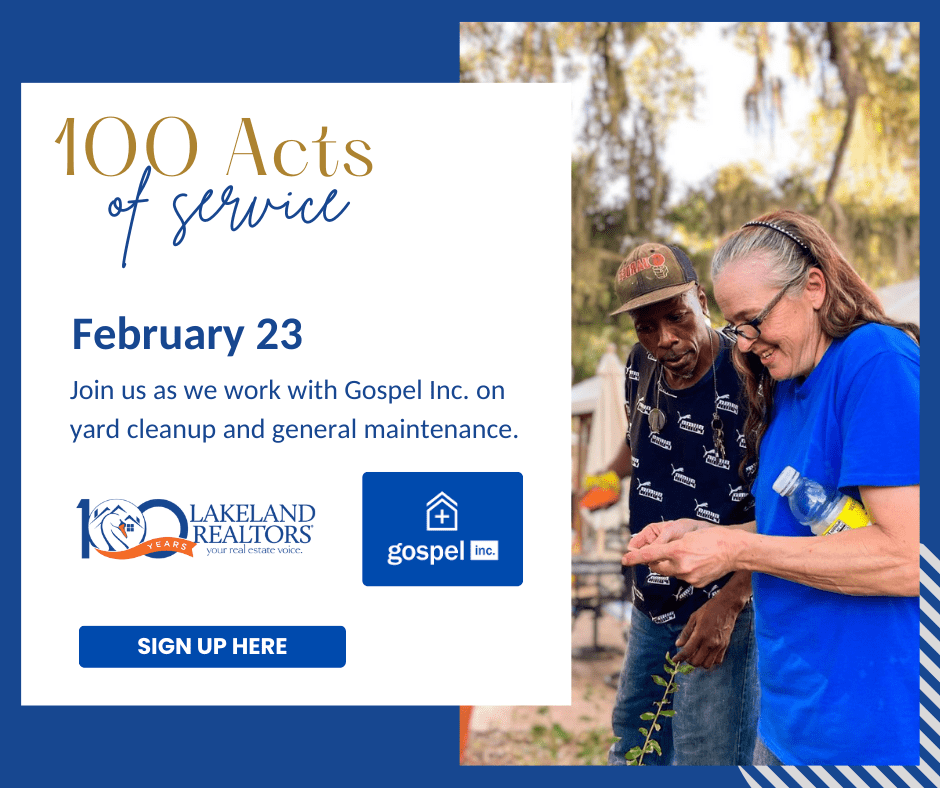 Community Outreach Day with Gospel Inc.
Volunteers will be helping with yard cleanup and general maintenance around the compound. Wear appropriate clothes and shoes for yard work. February 23 – 9am-12pm
We hope to see you there!